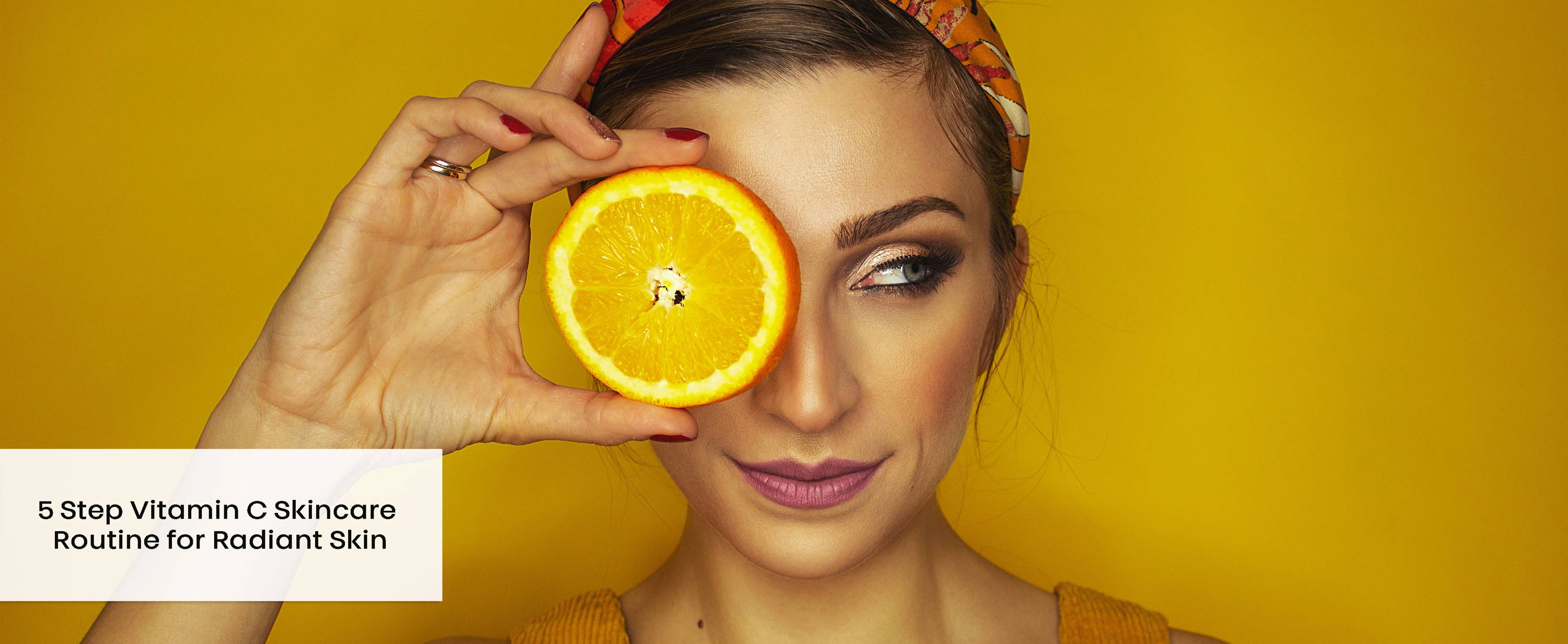 Given the current circumstances, immunity and strengthening it is on everyone's agenda. This probably explains the sudden demand for orange juice!
We know that Vitamin C repairs tissues and is great for immunity and overall health, but that's not all, it's great in your skincare products as well!
The fact is that while plants can make their own Vitamin C, the human body doesn't have enzymes to do that job, which is why we rely on external sources. For overall health, you can have Vitamin C rich foods, but for skin, you'll need to use products with Vitamin C in your routine.
Why Should You Use Vitamin C In Your Skin Care Routine?
Vitamin C is a water-soluble acid, also known as ascorbic acid. It's a powerful antioxidant with many benefits for skin, such as these:
>> Fade Dark spots and Brighten up skin
>> Repair Darkness around eye area
>> Ideal for a number of skin discoloration problems
Vitamin C 20% Whitening Cream
Fade Dark spots and Brighten up skin

Repair Darkness around eye area

Ideal for a number of skin

discoloration problems
100% Satisfaction Guarantee
Fights free radicals that cause inflammation, breakouts, and hyperpigmentation
Brightens skin and evens out the complexion
Prevents the formation of excess melanin, preventing dark spots and hyperpigmentation
Vitamin C can also encourage the production of collagen which keeps the skin looking firm and plump
This is why experts recommend including Vitamin C in your daily skincare routine. However, with so many products out there, incorporating them into your skincare routine can be confusing. We've listed out the steps with Vitamin C products to make things easier for you.
5 Step Vitamin C Skincare Routine for Radiant Skin
To begin with, we need to cleanse our skin. Cleansing gets rid of the dirt, sweat, and excess oil on the surface of the skin, leaving you with a clean base to work with. When you add Vitamin C to the mix, you get added benefits like smoother skin and fewer wrinkles.
Splash cool water on your face, and use a coin-sized amount of the cleanser. Massage the cleanser all over your face for about half a minute, and rinse off with cool water. Pat dry with a towel.
We recommend using our brilliant Vitamin C Cream, packed with the goodness of Vitamin C and Turmeric. It evens out skin tone and reduces the intensity of blemishes.
Once you've gotten rid of the external gunk and oil, it's time to exfoliate and let your skin truly shine. Skin cells live for about 3-4 weeks, if you don't exfoliate, the dead skin cells accumulate on the skin blocking pores and preventing the absorption of products. This is why you should exfoliate every 2-3 weeks to ensure your skin stays fresh.
When you use a product with Vitamin C to exfoliate, it makes skin brighter by helping skin cells renew themselves faster, giving you an even skin tone.
You've cleaned the surface of the skin and got rid of the trapped dead skin cells. Now your skin is completely prepped to receive the true star of your Vitamin C skincare routine – the Vitamin C serum!
The serum is the best way to get the benefits of Vitamin C. It's a concentrated formulation that is targeted to penetrate deep into the skin cells and deliver nutrients most efficiently. Right after applying a Vitamin C serum, you'll notice that your skin looks instantly brighter and radiant.
Vitamin C serums are available in a wide range of formulations and sensitive skin types can go for a lower concentration. Opt for serums that also have ingredients like Vitamin E or ferulic acid, which multiply the benefits.
Get 2-3 pumps of Vitamin C Serum into your clean palm. With your other clean hand, dab some serum and then pat it on the cheeks and forehead. Massage gently in small circles, including the temples as well. Apply any excess on the neck and hands. Once applied, wait for the serum to sink in completely before moving on to the next step.
Moisturizing, as we all are aware, is one of the essential steps of skincare. In a Vitamin C skincare routine, it's important to apply the moisturizer after the application of the serum. This is because the serum helps the moisturizer gets absorbed better, and the moisturizer helps seal the serum's nutrients within the skin so they can work all day.
When you're choosing a moisturizer, going with one containing Vitamin C will offer you added benefits. In general, moisturizers provide us with softer, smoother skin and reduces visible signs of aging. Vitamin C enhances these benefits, promoting collagen production, and making skin look more youthful.
Consistent usage of a moisturizer containing Vitamin C will give you brighter, more radiant skin.
Wait for the Vitamin C serum to be absorbed completely before applying the moisturizer. This will take about 5-10 minutes. After this, apply the moisturizer all over the face and neck, avoiding the eye area.
A mask helps to replenish tired and dull-looking skin. When applied as a wash-off mask, it works to heal and nourish your skin.
Our Vitamin C Eye Mask is an overnight restorative mask that replenishes lost radiance and reduces dark spots and dark circles, as it works throughout the night. With this mask by your side, you will wake up with more radiant and hydrated skin. This Vitamin C Mask is just the thing you need to add to your night-time routine!
When choosing a product for your Vitamin C skincare routine, check the kind of Vitamin C derivative in it. Choose ascorbic acid and avoid derivatives like ascorbyl palmitate, which are not as effective. Be consistent in your skincare routine for a few months, since it takes time for the benefits to appear.
I sincerely hope you enjoyed this post and learned a few things that. If you need help. please contact to our support team here (support@inspiringmart.com). We are here for you! In the meantime check this out my best selling products below, perfect for many skin discoloration problems.
Thank you for your valuable time, see you soon... :)
Fall Sale: 10% Off Vitamin c cream and Vitamin c serum
(SALE ENDS ONCE THE TIME HIT ZERO)
Real Reviews from Real People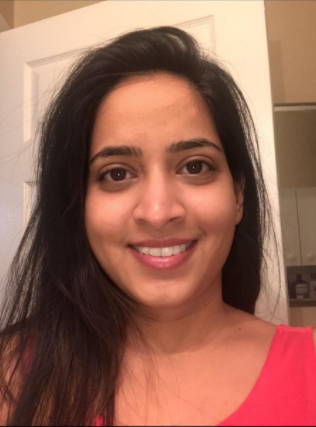 It has improved the overall skin. It worked on dark spots, old acne marks, and some discoloration caused by sunburn. I can feel my skin has got lot better and smooth. i can clearly see the difference.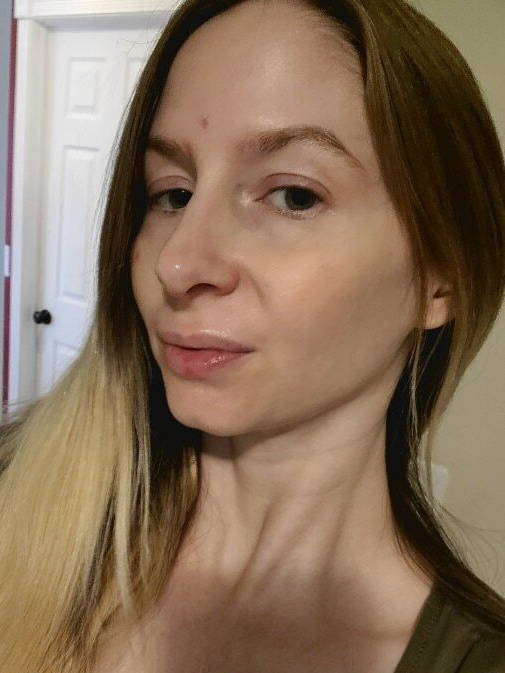 I have acne scars and dark spots. I've been using this product for 1 week 2x a day and it is made a significant difference. The scars are lighter and the dark spot is also lighter. Amazing stuff. Highly recommend. I have a glow now, I haven't worn Foundation since I've started using it.
Product is great... cleared acne and lightened scars in as little as one week. Customer for life!!! I am a 25 year old African American woman.